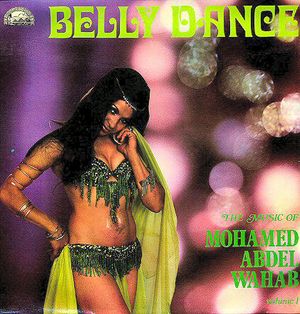 In 2001, I attended Simon Shaheen's Arabic Music Retreat and was exposed to a lot of "real" Arabic music for the first time. Up to that point, I had mainly been listening to what I could find at Tower Records. 
Najib Shaheen gave me an album entitled "Belly Dance - the Music of Mohamed Abdel Wahab."  Despite the cheesy cover, this was a great collection of Abdel Wahab's instrumental music.  I learned a lot of the music on this record - "Aziza," "Balad il-Mahboub," "Zeina," "Al Hinna," "Bint al Balad", "Ibn il Balad", "Ghazl il-Banat," all pretty popular tunes that everyone plays. 
This one, "Ana Wa Habibi," is one that I've almost never heard anyone play.  It's a great little tune. 
When I've occasionally played it, I haven't done the introduction, but I transcribed it here anyway.  Image below is the main tune, the PDF has the full composition with the introduction.  The original recording is in D minor but I've written it here in C, I felt it was a little more friendly key for the oud.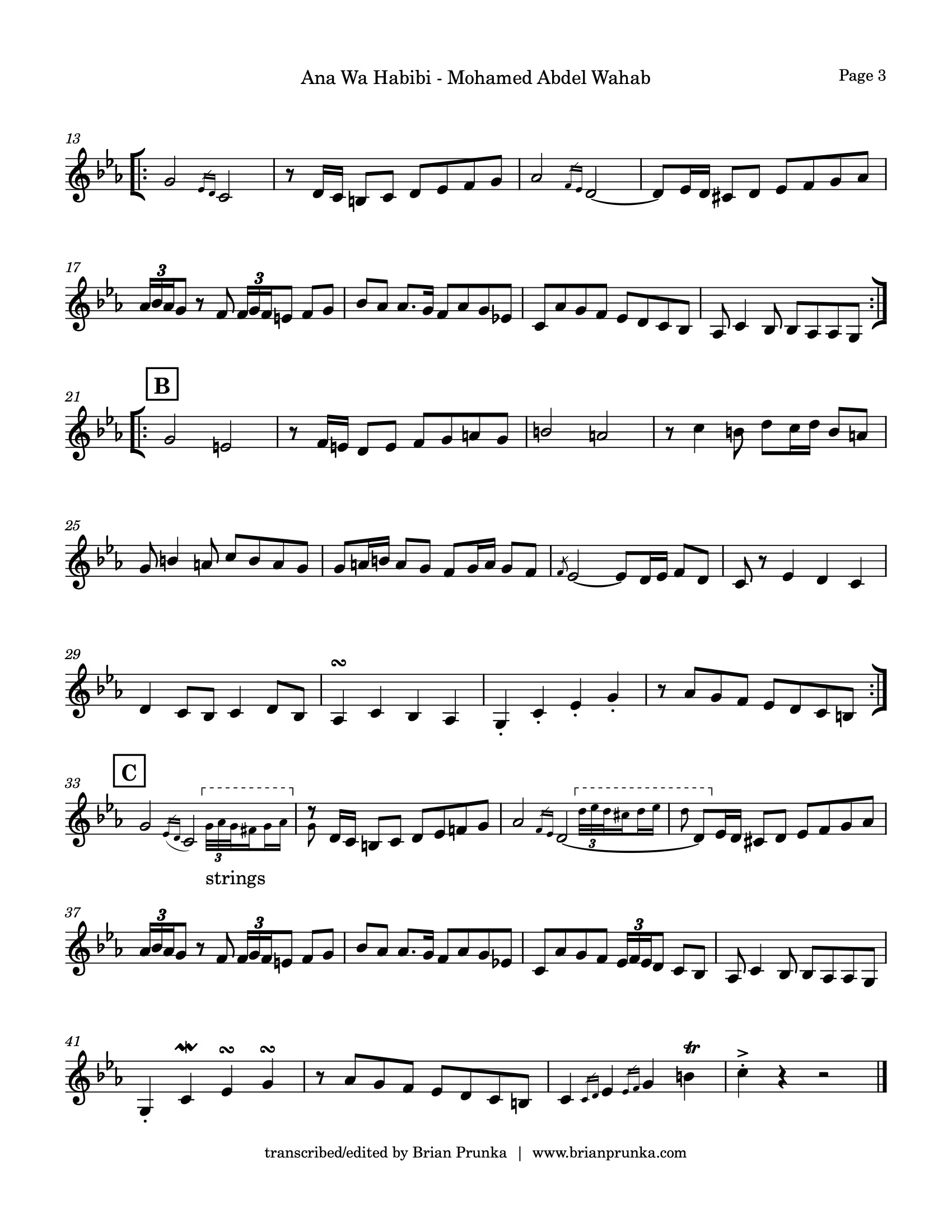 You can download the full PDF here.
Here is a rough version of me playing it: