Composer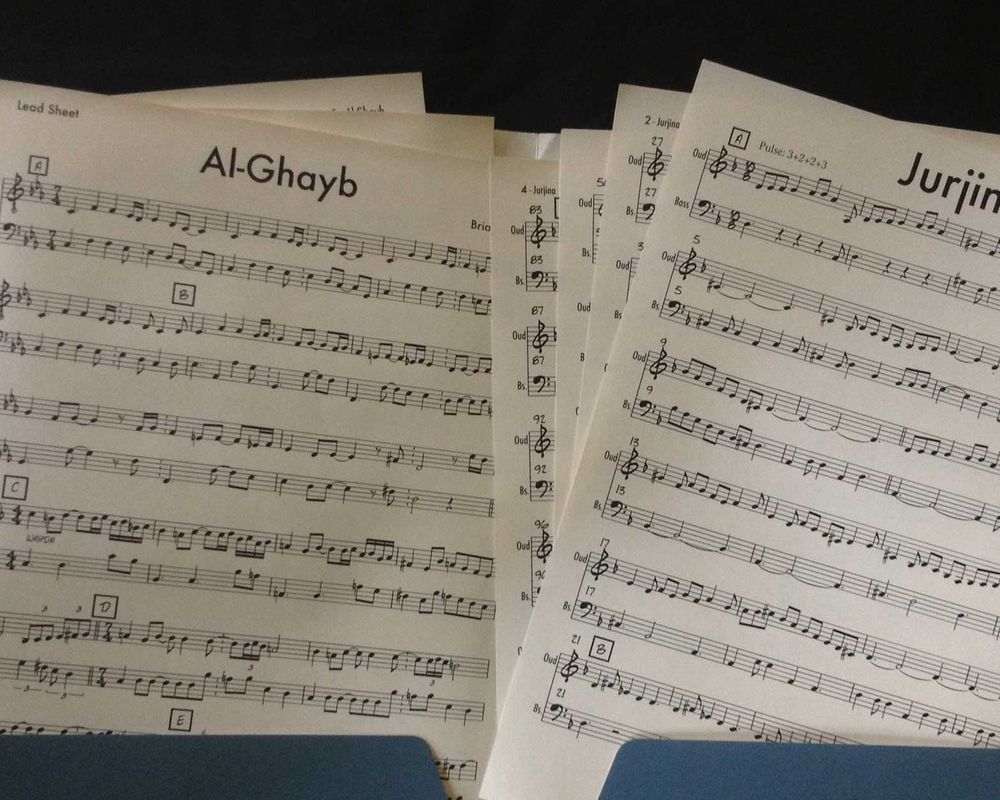 Please contact me if you're looking for original music for your film or other creative project. I have experience with writing music for film, dance, and other dramatic works. 

If you wish to license an existing work, you may work with BMI or contact me directly.  Please note that BMI doesn't license recordings, so it's usually more efficient to contact me directly. 
Composing has always been a part of my musical process.  It's one of the ways I explore new ideas and integrate my musical experiences into a cohesive whole. When I encounter an idea or sound that moves me, my gut reaction is to wonder—how did the musicians do that? Not just what the specific music was, but what about it made it have that feeling; how can I connect to that? The process of exploring that has led me very naturally to writing my own music.  I'm fascinated by the way in which we find meaning in music and the ways in which composers engage the listener in the process of experiencing meaningful sound.  What makes a melody memorable? Why does one idea sound joyful and another melancholy? How did Gil Evans, or Mozart, or Sounbati create that feeling? How can I organize my musical experience in a way that someone else can share?
I'll be sharing some of my thoughts on composing and music in my blog, if you're interested.

Please contact me for commissions or film/TV projects and references, or if you wish to use an existing composition.
Selected prior film/theater:

Made in Islam (in production) — documentary by Siba Shakib 
Beirut on the Bayou (2019) — documentary by Brent Joseph and Raif Shwayri
Taxi Casablanca (2010) — documentary by Hind Benchekroun and Mary Fowles 
Moopim (2006) — modern dance/theater by Lee Sher and Saar Hariri
Recordings featuring my compositions:
Continuum -Prunka/Jenner (2016)
Nashaz - Nashaz (2013)
The Ocular Concern (2011) 
The Michael Jenner Group (2002)
Brian Prunka Quartet  (2001)
Selected Compositions
Compositions for Oud or Arabic/Fusion ensembles:
23 Suznak
Ajam
Al-Ghayb
Andalus
Bayati Dawr Hindi
Bayati Khaliji
Beirut on the Bayou
City of Sand
Doulab Suzidil
Hijaz Nashaz
Hijazkar Kurd
Husayni 7
Jurjina
Longa Nahawand
Khaliji (B. Prunka/M. Jenner)
Khartoum
Kurd 
Nikriz
Qasabji's Nightmare
Saba on the Bayou
Sama'i Ajam
Sama'i Nairuz
Sufi
The Thief and the Dog
Turkish Backbeat
Waaberi
Wahda
Waiting
Who Knows?
Zikr
Jazz Compositions:
Ab Tune
Aegri Somnia
Agitprop
Aztec
Chant
Continuum
Folk II (Blues)
Edification
Geppetto
Habanera
Lightness and Weight
Night
Night Noises
Not Music
Old Song
On the Fly
Rain
Sleep
Three
Guitar Instrumentals:
Bob-a-lou
Fort Weller
Go
Irish Song (for Helen)
Seneca
Summer Song
Welcome Home
Winter
WTF