I thought I'd repost some old transcriptions.  Yesterday's post of Anouar Brahem's "The Astounding Eyes of Rita" reminded me of some older transcriptions of his music that I did ages ago. 

I'd posted some of these ages ago on my old Arabic Jazz Blog but at some point the links broke, so I'm re-sharing them here.

This one is a pretty tune from his score to the film "Les Silences Du Palais" ("The Silences of the Palace"), entitled "Lecon Du Oud."  I transcribed another tune or two from that soundtrack, I can post the sheet music if there's any interest.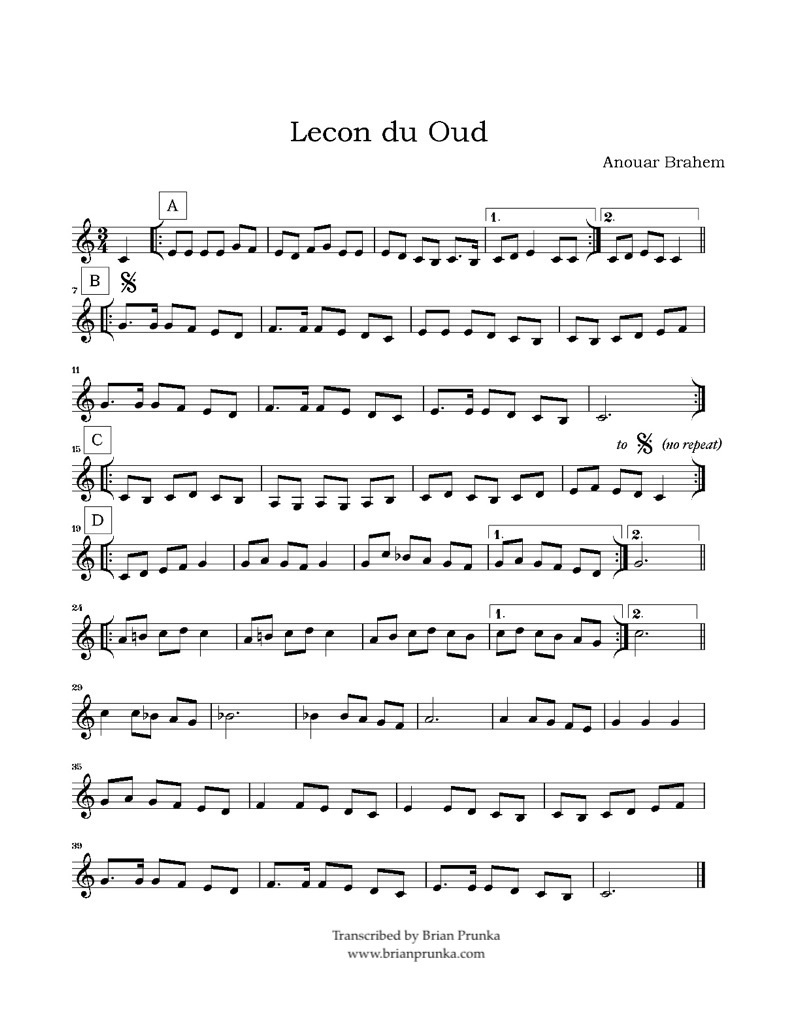 As usual, these are my own work and posted for educational purposes only.