UPDATE  5/3/23 - found the transcription!  Link should work now. 
Just thought I'd share a transcription I did a while ago.  I think it's pretty accurate, but there may be some some mistakes or typos (since I do these primarily for my own use, I'm generally not too obsessive about being ultra-precise with the notation as long as I can play them along with the record correctly). 
It's a great solo by Wayne Shorter on his tune "El Gaucho" from the recording "Adam's Apple".  Check out how he uses the melody as a basis for his improvisational ideas.  Also note that they add an extra two bars at one point.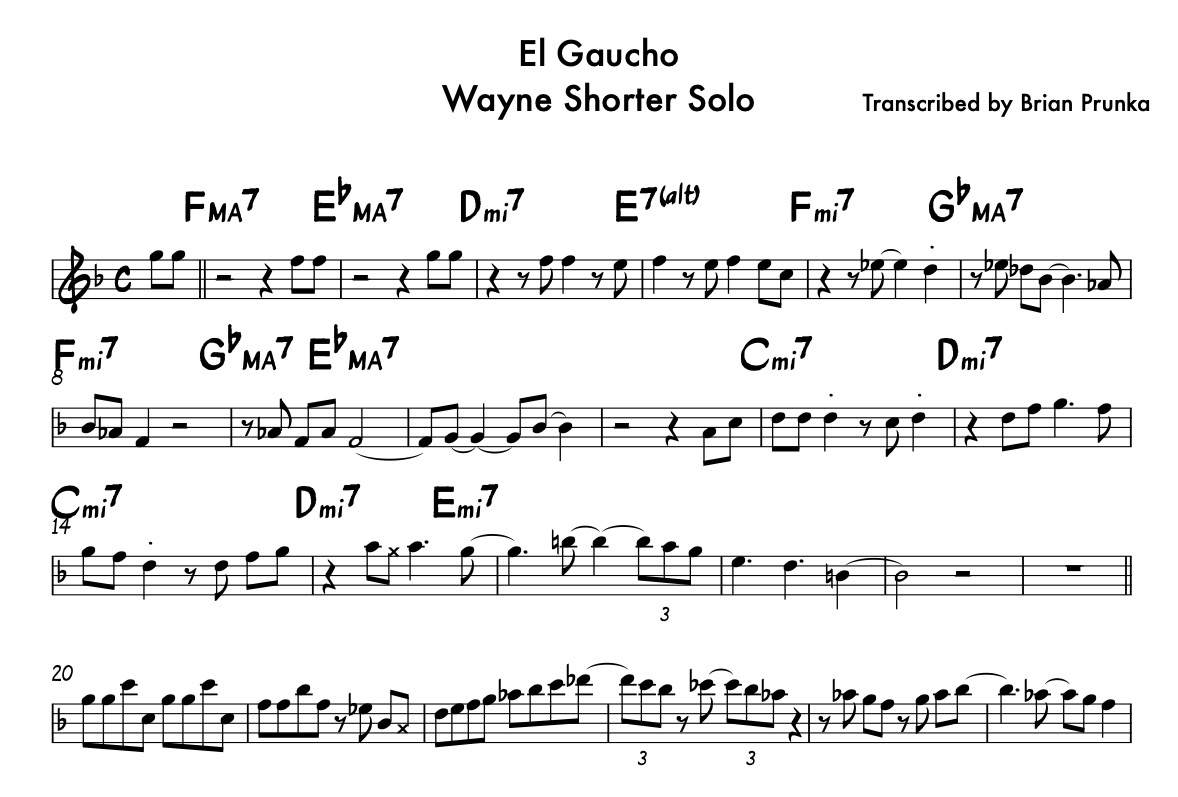 ---